Events
The Centre for Culture and Technology organises numerous events throughout the year. Our members also speak at events nationally and internationally throughout the year.
---
Digital Intimacies 4: Porousness & Permutations
The conference was convened by Amy Dobson and Tama Leaver and supported by both the School and the Centre for Culture and Technology (CCAT). It was held at Curtin University from 5 to 7 December and was attended by 33 presenters from around the world working across humanities and social science disciplines in digital cultures research. Professor Jessica Ringrose (UCL) and A/Prof Shaka McGlotten (Purchase College, SUNY) both gave fieldleading keynotes covering issues of digital data, digital activism, and art interventions across intersections of age, gender, sexuality, and race. Queer and feminist research frameworks were a key connection across the presentations. For a relatively small conference, the event punched well above its weight on social media, especially Twitter (see #digint18).
In the lead-up to the conference, Tama Leaver spoke to RTR FM, as did and Professor Ringrose who was also featured on ABC Perth Radio discussing her research on sexting. A double-book launch was also held as part of this event; on 6 December in the Creative Quarter for both Digital Intimate Publics and Social Media (edited by Amy Dobson, Brady Robards, and Nicholas Carah, launched by Prof Ringrose) and Going Postal (edited by Quinn Eades and Son Vivienne, launched by Prof Baden Offord) were launched.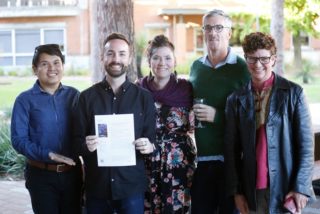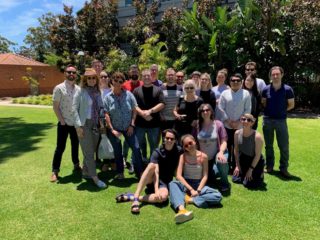 ---
Being Digital
2019 U40 China-Australia Summer School and Symposium
Themes:
• Digital Disadvantage (Ageing; Disability)
• Gaming and Young People
• Digital Design
• Smart Cities and Communities.
Dates: 20 – 22 February 2019
Venue: Curtin University, Perth, Western Australia
Organiser: Centre for Culture and Technology (CCAT), School of Media, Creative Arts and Social Inquiry, Curtin University
Co-sponsors: Tencent Research Centre; The Chinese Academy of Social Sciences, Confucius Institute (UWA), School of Design, Curtin University
Format: The 2019 China-Australia U40 Summer School and Conference will be held at Curtin University from February 20 – 22. The theme of this year's event is Being Digital. Sub-themes include: Digital Disadvantage (Ageing; Disability), Gaming and Young People, Digital Design, and Smart Cities and Communities.
The 3-day program provides post-graduate students and emerging scholars from China and Australia with a valuable opportunity to share ideas with leading experts in the fields of digital culture, gaming and design. Opportunities to present research; and to participate in focussed workshops; as well as to be mentored by experts in specific fields form part of the program. Accommodation and lunch will be provided to our participants during the summer school.
Submissions from Masters and PhD students; and from Early Career Researchers, carrying out research related to one of the themes of the workshop are welcomed.
Applications should include:
• A CV
• A 300 to 500 words abstract relating to new and unpublished research
• All applications should be in English, and use the abstract template, which is available for download here: https://bit.ly/2zLLVOL
Note: Successful applicants will be required to submit a research plan (long abstract) within 1,000 words and report the research plan at the summer school.
Important Dates
Abstract due: 10 December 2018
Acceptance notification: 17 December 2018
Full paper/Short paper due: 30 January 2019
Abstract submission and summer school enquiries: Qing Wang, qing.wang8@postgrad.curtin.edu.au
Other enquiries: Dr Huan Wu, huan.wu@curtin.edu.au
---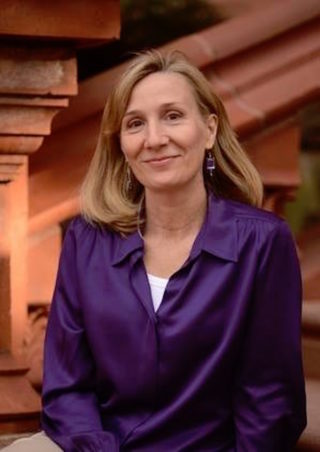 Social Media Use and Adolescent Development: What We Know; What We Don't Know
The Centre for Culture and Technology (CCAT) are pleased to invite you to a presentation by Professor Amy Jordan from Rutgers University, New Jersey, USA.
Abstract
In this talk, I examine adolescent development in an era that allows youth to be permanently online and permanently connected through social media and other platforms.  I focus on the "tween" and "early teen" years, ages 9 to 15, as a particularly important but under-studied stage in which young people are experiencing rapid biological, social, cognitive, and psychological transitions. I begin by exploring the changing landscape of adolescent social media use and variations in use for adolescents growing up in different contexts.  I then present research on the effects – both positive and negative — of adolescent social media use on learning, connectedness, health, and identity development.  I conclude by highlighting gaps in our understanding of social media use in adolescent development, and suggest opportunities for future research that would move the field forward.
Biography
Dr. Jordan is Professor in the Department of Journalism and Media Studies in the School of Communication and Information at Rutgers University.  Her teaching and research focuses on the role of media in the lives of children and adolescents.  In addition, she has been involved in creating and testing culturally sensitive health-related media communications directed at audiences across the life span.  Dr. Jordan's most recent books are Media and the well-being of children and adolescents (2014, Oxford University Press) and Children, adolescents, and media: The future of research and action (2017, Taylor & Francis).  Her articles appear across a wide range of peer-reviewed journals, including Journal of Communication, Pediatrics, Communication Research, Journal of Family Communication, and Media Psychology.  Her research has been funded by a variety of federal funding agencies, including the Centers for Disease Control and Prevention and the National Institute of Child Health and Development as well as private foundations, such as the Robert Wood Johnson Foundation.  Dr. Jordan is a member of the board of trustees of Sesame Workshop (makers of Sesame Street), co-editor (with Dafna Lemish) of the Journal of Children and Media, and past president of the International Communication Association (2015-2016).
Event details
Date
Monday 9 July 2018
Time
10.00am – 11.00am
Venue
Building 501, Room 102

Curtin University

Kent Street, Bentley

RSVP
Please register your attendance by Friday 6 July 2018 to MCASIAdmin@curtin.edu.au

Early responses are appreciated.
---
Digital Intimacies 4: Porousness & Permutations
5-7 December 2018
Curtin University, Perth, Western Australia
Digital Intimacies is now in its fourth year and continues to bring scholars of digital culture together from across Australia and beyond, across disciplines including media and communication, cultural studies, sociology, and gender studies. This year's symposium is convened by Amy Dobson and Tama Leaver, and is hosted by CCAT and the discipline of Internet Studies in the School of Media, Creative Arts and Social Inquiry.
Please submit abstracts of 250-300 words to digitalintimacies@gmail.com by June 30, 2018. We will send notifications of acceptances out by the end of July.