Adventure in Culture and Technology (ACAT) Seminar Series and Blog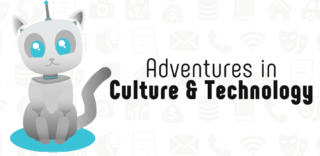 The Centre for Culture and Technology presents the ACAT monthly seminar series. These seminars allow our researchers to disseminate and communicate their research to their fellow CCAT members and the broader university.
News
Registration now open - Follow the link in the heading for more information and registration

DEADLINE EXTENDED TO 11 APRIL- Submit your abstract and biography now! - Due 3 April 2023. Follow the link above for more information.
The Curtin Open Knowledge Initiative (COKI)
Efforts by universities to enable open transfer and development of knowledge have the potential to broaden the impact of higher education and research institutions. The Curtin Open Knowledge Initiative (COKI) group is developing a broad program of work on the theme of 'open knowledge institutions'. The goal of our project is to develop tools and data that will allow universities to understand how effectively they are operating as open knowledge institutions; and to support strategic change in higher education and research.
To keep updated on the progress of the COKI project, please visit our project webpage.