News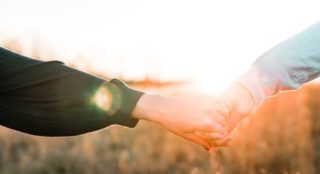 Research on COVID-19-necessitated online learning on CaLD Migrant and Refugee background students and university staff
We are seeking your assistance with helping to recruit participants for our study exploring the effects of COVID-19-necessitated online learning on Culturally and Linguistically Diverse Migrant and Refugee (CALDMR) background students and university staff.
Working as a collective under the Refugee Education Special Interest Group, this study has been funded by the National Centre for Student Equity in Higher Education (NCSEHE). We hope to use information from this research to benefit CALDMR students, as well as university educators, equity practitioners and educational designers.
Specifically, we want to hear about the experiences of:
• Student-facing professional university staff, with at least 12 months' experience working for a university in an equity/ student support role;
• Academic teaching staff or senior university personnel with responsibility for teaching and learning, who are employed on a fixed-term or ongoing basis; and
• Educational developers involved in supporting teaching staff to move courses into remote delivery during 2020.
Participation in the study involves completing a short online survey, with the option to undertake a follow up interview.
All of the survey links can be found here: http://refugee-education.org/2020/10/seeking-participants-for-our-study-exploring-the-effects-of-covid-19
We are hoping to document the experiences and perceptions of a wide range of people from the above groups, so please can you disseminate this invitation to participate to the relevant people in your institution.
For further information, please email the Chief Investigator at sally.baker@unsw.edu.au
Thank you from the research team.
Dr Sally Baker (CI) (University of New South Wales)
Dr Lisa Hartley (Curtin University)
Dr Clemence Due (University of Adelaide)
Dr Rachel Burke (University of Newcastle)
Dr Joel Anderson (Australian Catholic University)
Associate Professor Loshini Naidoo (Western Sydney University)
Dr William Mude (Central Queensland University)
Carolina Morison (Macquarie University)
Dr Teresa De Fazio (Victoria University)
Associate Professor Ravinder Sidhu (University of Queensland)
Dr Tebeje Molla (Deakin University)
---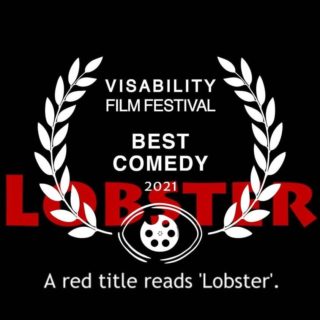 'Lobster', the audio described short movie, has won the 'Best Comedy' award in the 2021 Visability Film Festival, London!
Created by Alison Myers, Katie Ellis' PhD student, with Katie as Executive Producer.  The script has also received an Honourable Mention and is one of only four nominees for the Best Script award.
Alison Myers' innovative comedy incorporates Audio Description as a central character, who then attempts to help 'Cam' navigate the nauseating world of her blinding hangover.
Alison is an Audio Description Manager, and worked with a team of blind and low vision performers to deliver a film that is guaranteed to make you laugh.
Tickets to experience this side-splitting romp at the Visibality Film Festival 2021 are available from Eventbrite.
Read more about the Visability Film Festival on their Facebook page.
Follow this link to view the movie on YouTube.
OK, so Cam's hungover, lost, vomit-stained, dealing with a very rude visitor, and totally in the dark. On the other hand, er, claw, she has an advantage that many Aussies can only dream about …
---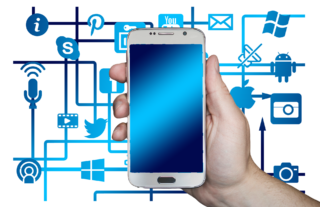 Smartphones and equal access for people who are blind or have low vision
An Australian-first study between Curtin University and Vision Australia has found a significant rise in smartphone use in the blind and low vision community, with 79% of participants owning a smartphone, revealing an increase of 365% in five years. Yet while these statistics demonstrate that one level of access to smart technology is being achieved, a more complex picture of 'layered accessibility' also emerged in our results.
The findings of our survey of over 800 people who were blind or had low vision, along with insights from follow-up interviews with a sample of this group on how the emerging Covid-19 pandemic affected their smartphone use.
With an increased use of, and reliance on, mobile digital technology – especially in the current global context – a deeper understanding of digital inequality and accessibility is required.
The full written report can be accessed here and the audio version accessed here.  The ACAT seminar presentation delivering the results can be viewed here.
---

Automatic Closed Captions and Immersive Learning in Higher Education
In 2019 Echo360 made research grants available to lecturers who wanted to explore the impact of Echo360 with their students.
Professors Mike Kent and Katie Ellis and Ms Kai-Ti Kao at Curtin University saw an opportunity to extend their research around captioned content when Echo360 released the Automated Speech Recognition software in 2018. Winners of a 2019 research grant, they surveyed distance learners who had been given access to the Echo360 transcripts. Professors Ellis and Kent wanted to answer the question about whether or not transcripts were now an expectation for students (based on the availability in their entertainment) and what level of accuracy was acceptable.
---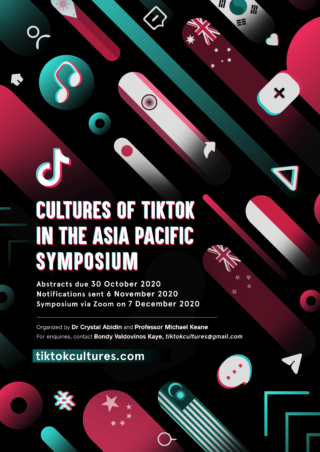 Call for Papers
Cultures of TikTok in the Asia Pacific Symposium (7 December 2020)
Dr Crystal Abidin, Prof Michael Keane, and the Centre for Culture and Technology (CCAT) at Curtin University invite submissions to a virtual symposium on Cultures of TikTok in the Asia Pacific. This event will be a critical forum for cutting edge research on TikTok, the globally influential short video platform that has captivated international attention and made headlines over the past two years. In particular, this event focuses on the cultures of TikTok (including but not limited to the platform, players, and politics) throughout the Asia Pacific Region. Contributions to this symposium will help pioneer research methodologies for studying TikTok and create further resources for curriculum development and future research.
This half-day virtual symposium will take place via Zoom on 7 December 2020 featuring presentations from contributors and a keynote delivered by Associate Professor Haiqing Yu (RMIT). Each contributing speaker will have approximately 15 minutes (10 minutes to present, 5 minutes for Q&A).
We invite submissions from researchers working in the Humanities and Social Sciences, including but not limited to in Internet Studies, Media Studies, Communication, Sociology, Anthropology, Theatre, Screen and Digital Media, Cultural Studies, and Journalism.
HDRs and ECRs (up to 5 years post-PhD + career interruptions) are strongly encouraged to apply.This will be an excellent opportunity for emerging researchers to receive supportive feedback from their peers.
Following the event, participants will be given publication mentoring opportunities through Dr Abidin and Prof Keane. A selection of papers will also be considered for inclusion in a Special Section tentatively entitled "Cultures of TikTok in the Asia Pacific" that will be published in a top ranked peer-reviewed journal in the field of Internet Studies or Media Studies.
Please submit abstracts (up to 250 words) for all potential talks and a short bio (up to 100 words) to bondykaye@gmail.com
Key Dates:
30 October 2020 – Abstract Submissions Due
6 November 2020 – Notifications of Acceptance
7 December 2020 – Symposium Date
We look forward to receiving your submissions! Please contact Dr Crystal Abidin (crystal.abidin@curtin.edu.au), Prof Michael Keane (m.keane@curtin.edu.au), or D. Bondy Valdovinos Kaye (bondykaye@gmail.com) with any questions about this event.
---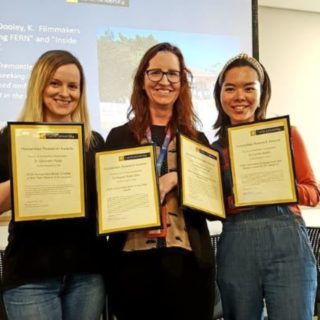 The 2020 Humanities Research Awards were presented on Friday 2nd October 2020
Congratulations to CCAT members
The event showcased and celebrated the breadth, quality and merit of the research in the Humanities Faculty. The Research Awards were presented for work published, shown or performed in 2019. Submissions for the Awards were competitive and showed the broad range of the Faculty's research.
Congratulations to the Centre for Culture and Technology (CCAT) award winners below:
BOOK OF THE YEAR
Professor Katie Ellis
Ellis, K. 2019. "Disability and Digital Television Cultures Representation, Access, and Reception." Routledge Research in Disability and Media Studies.
BOOK CHAPTER
Dr. Gwyneth Peaty (ECR category)
Peaty, G. The Afterlives of Alice: Reanimating the Gothic Heroine in Resident Evil in L. Piatti-Farnell (Ed.) Gothic Afterlives. Reincarnations of Horror in Film and Popular Media (15 pages). Lexington Books; Rowman & Littlefield.
MAJOR CREATIVE WORK
Professor Dawn Bennett
Bennett, D. Blom, D. Australia East and West: New music for viola and piano by Australian composers [CD]. Sydney: Wirripang Media (2019)
MINOR CREATIVE WORK
Dr. Stuart Bender
Bender, S.M. (2019). Genbaku Dome VR: Experience Hiroshima's Atomic Legacy. Co-producer, co-director, VR Post-production. 7 minutes Immersive VR Experience.
ENGAGEMENT AND IMPACT
Professor Katie Ellis
For her research focusing on using digital media to create more accessible education and entertainment for people with disability involving substantive collaborations with and contributions to government, industry and community. Along with an impressive publication output and engagement with media, Katie's research is making a significant impact on Australian society, especially through its contribution to the introduction of Audio Description on Australian free to air television, and input into the The Royal Commission into Violence, Abuse, Neglect and Exploitation of People with Disability regarding the ways media shapes attitudes towards people with disability.
Dr. Crystal Abidin (ECR)
For her research into social media influencers, which has a strong international presence and demonstrates incredible reach and influence, both in her field and in the broader social and media context, showing clear value well beyond the university.
---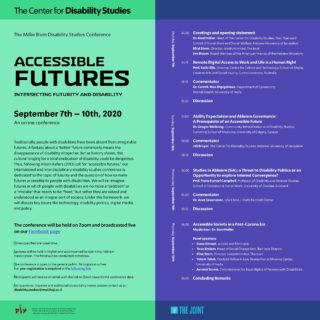 Attend The Millie Blum Disability Studies online conference – Katie Ellis presenting
Accessible Futures: Intersecting futurity and disability
7-10 September 2020
Traditionally, people with disabilities have been absent from imaginable futures. A fantasy about a "better" future commonly means the disappearance of disability altogether. But as history shows, this cultural longing for a total eradication of disability could be dangerous. Thus, following Alison Kafer's (2013) call for "accessible futures," our international and interdisciplinary disability studies conference is dedicated to the topic of futurity and the question of how to make futures accessible to people with disabilities. We will re-imagine futures in which people with disabilities are no more a "problem" or a "mistake" that needs to be "fixed," but rather they are valued and understood as an integral part of society. Under this framework, we will discuss key issues like technology, disability politics, digital media, and policy.
The conference will be held on Zoom and broadcast live on our Facebook page
Times specified are Israel time.
Lectures will be held in English and accompanied by real-time Hebrew transcription.
The Panel will be conducted in Hebrew.
The conference is open to the general public. Participation is free, but pre-registration is required at the following link.
Participants will receive an email with the link to Zoom towards the conference date.
For questions, inquiries and additional accessibility needs, please contact us at: disability.studies@mail.huji.ac.il
Follow this link for the conference program.
---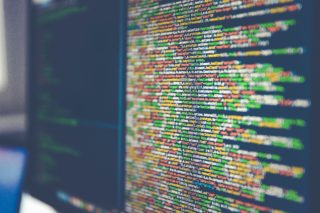 The audio described, short movie 'Lobster' has been accepted in the 2021 Visability Film Festival, based in London!
The movie was created by Katie Ellis' PhD student Alison Myers and Katie was the Executive Producer.  The script also received an Honourable Mention and is one of only four nominees for the Best Script award.
OK, so Cam's hungover, lost, vomit-stained, dealing with a very rude visitor, and totally in the dark. On the other hand, er, claw, she has an advantage that many Aussies can only dream about …
---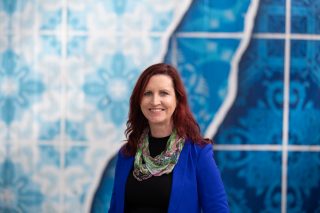 Automatic Speech Recognition from Echo360 – interview with Katie Ellis
August 2020
Echo360's automatic speech recognition (ASR) transcriptions service – powered by AWS Transcribe – is renowned for its high level of accuracy and usability as well as its quick turnaround times.  The ASR service translates the recording's speech into text, giving student the ability to read, search and download the transcription.  And the Transcript Editor which allow instructors and student to easily and conveniently edit the transcripts for improved accuracy.  Echo360's Alison Maloney sat down with three institutions that are using the transcription service to learn more about their experience.
Follow this link to the ASR website where you can read or listen to the interviews with Katie Ellis, Curtin University, Callan Rose, University of Western Australia and Genevieve Smith, Swinburne University.
---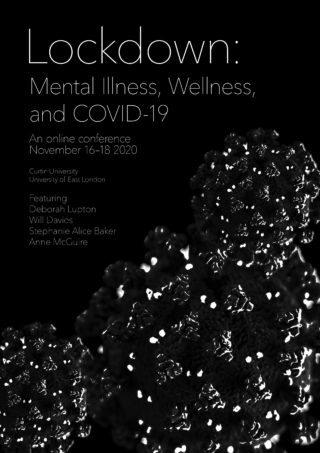 Call for Papers – Lockdown: Mental Illness, Wellness, and COVID-19
Free Conference, November 16-18, 2020
July 2020
In the wake of the global COVID-19 lockdown, digitally mediated and online forms of mental health therapy and wellness practices have proliferated. Such therapies and practices have been necessitated by the COVID-19 lockdown and its unique demands. Nevertheless, the necessity of social distancing has the potential to fuel calls for digitising treatment of mental illnesses, calls that emerge from institutions and entrepreneurs who see tele-therapies as cost effective, and as pushing a technocratic model of social-organisation, in line with the neoliberal discourse of 'self-care' in the service of 'resilience'. Although there is much discussion of whether these technologies are effective or not, we argue it is important to ask beyond questions of efficacy and towards the implications of how these technologies will shape understandings of mental health and wellness.
The recently published report, "The Digital Future of Mental Healthcare and its Workforce" as part of the Topol Review on technology and healthcare in the UK, shows that there is a strong desire to increase the use of biometrics, social media meta-data analysis, virtual reality, chatbot therapists, and AI in the treatment of mental health.[1] Whereas in the past it was possible for sufferers of mental illnesses, madness advocacy groups, and critical practitioners to challenge the digitisation of mental health therapies, the dangers of COVID-19 have required almost all involved in the system to embrace digital technologies.
Given the uncertain temporality of the pandemic, how will digital technologies be exploited, harnessed, opposed, and embraced? How will they contribute to determinations of what counts as mental health in the context of new and evolving cultures of work and social life beyond COVID-19?
This free conference, which is a collaboration between Curtin University's Centre for Culture and Technology and The University of East London's Centre for Cultural Studies Research, will investigate these and related questions over a three-day online conference. As such, we are calling for papers, panels, and workshops related to:
· The politics of telehealth in a mental health context
· The mental health impact of COVID-19
· Critical approaches to digital mental health
· Emerging and shifting practices of digital intimacy, stress relief and care
· Exploration of the role of wellness/self-help influencers and microcelebrities
· The relationship between wellness technologies and the construction of gendered, racialised, sexualised and disabled bodies
· How a shift towards telehealth may also foster a push towards non-conventional forms of self-care and wellness practices.
Lockdown will feature the following speakers:
· Professor Deborah Lupton (UNSW), author of The Quantified Self (Polity 2016), Digital Sociology (Routledge 2014), and Medicine as Culture (Sage 2003) amongst many others
· Professor Will Davies (Goldsmiths), author of Nervous States (Vintage 2018), The Happiness Industry (Verso 2015), and The Limits of Neoliberalism (Sage 2014)
· Dr Stephanie Alice Baker (City University of London), with Chris Rojek the author of Lifestyle Gurus: Constructing Authority and Influence Online (Polity 2019) and Social Tragedy: The power of Myth, Ritual and Emotion in the New Media Ecology (Palgrave 2014)
· Associate Professor Anne McGuire (New College Toronto) author of War on Autism: On the Cultural Logic of Normative Violence (University of Michigan Press 2016)
Please note that we are receptive to alternative panel/paper formats. If you would like to present your work in a non-traditional format, please state so in your expression of interest.
All panels will be facilitated using Zoom. Please note, some days will favour UK times and others AUS times. See the below Google Form link for more information.
Abstracts for papers (500 words) should be sent via the following Google Form page: https://forms.gle/7UWvZKshQncbojsF7
There are no registration fees for this conference.
The deadline for proposals is September 13 2020
————————————————————————
[1] The report can be accessed via: https://topol.hee.nhs.uk/wp-content/uploads/HEE-Topol-Review-Mental-health-paper.pdf
---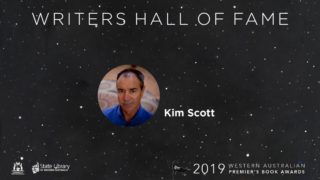 Congratulations to Kim Scott who has been inducted into the WA Writers Hall of Fame
Congratulations to Professor Kim Scott who was inducted into the WA Writers Hall of Fame on Friday, 7 August. WA Hall of Fame judge  and CEO of Fremantle Press, Jane Fraser, said "his work is a shining example of how Western Australian stories, well told and beautifully crafted, can create opportunities to learn about our shared past. His books cross boundaries, reaching readers from all backgrounds both at home and overseas. A true artist and literary activist, whether he's writing fiction, sharing oral histories or working on important Noongar language projects, his work is a gift to us all." The announcement was made during the Premier's Book Awards at the State Library and can
be viewed on YouTube.
The results of the Premier's Book Awards, including prizes for Emerging Writer, Children's Book Writer and the Fellowship, were announced at the same event. Rachel Robertson was Head Judge and Daniel Juckes (WCS sessional) was on the six-person judging panel of the Awards, a task involving reading many boxes of books and fellowship applications. It was wonderful to be at a (physically spaced) literary event once again, celebrating the work of WA authors.
---
Scholarships available now – CLOSED
1.  RTP2021 Round 2 Animalities
For more information, follow this link.
2. RTP2021 Round 2 Posthumanist Environments
For more information, follow this link.
July 2020
Description/Applicant information
Over the last few decades, the status of 'the human' has been challenged on a number of fronts. Scientific knowledge of animal culture, mind and behaviour has questioned presumptions of human uniqueness. New media, robots and other technologies have transformed our sociality, producing new ways of living, dying and communicating with nonhuman others. Climate change and the Anthropocene thesis have brought to the fore our embeddedness in a wider environment subject to entangled processes of construction, destruction and extinction. And with these reconfigurations of the place of the human come questions about the capacity of traditional humanities scholarship to adequately account for these new dimensions to its object of study.
Aiming at understanding these challenges to the status both of the human and the humanities, the Posthumanities, Animalities, Environments research program is dedicated to identifying the constraints and the opportunities these cultural and intellectual developments broach. Working at the overlap of three fields of contemporary scholarly innovation — the posthumanities, the animalities, and the environmental humanities — the program seeks to develop transformative concepts and methods for humanities research in the Anthropocene.
Key problems tackled by this program include:
· understanding the role, status, potential and limits of human values and human agency in today's changing world of new relationships, technologies, knowledge and risks.
· formulating and assessing new methodological practices appropriate to the changing human condition and to the changing demands of humanities research.
· identifying how to anticipate and respond to the challenges posed to contemporary political, social, economic and conceptual systems by an increasing recognition of human entanglement with nonhuman systems, forces and entities.
· determining the potential to compose new relations with various others—animals, machines, things, environments—and how to anticipate and evaluate the effects of these relations.
Applications are sought from candidates with Honours level undergraduate training in concepts and methods from cultural studies, critical theory, posthumanism, science and technology studies, animal studies, and/or the environmental humanities to engage in research one of the following areas:
RTP2021 Round 2 Animalities – for more information, follow this link.
RTP2021 Round 2 Posthumanist Environments – for more information, follow this link.
---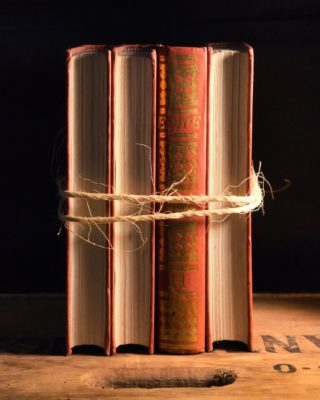 The International Encyclopedia of Gender, Media, and Communication
Recently published book with chapter, Non-Normative Characters: Disability, written by Prof. Katie Ellis https://onlinelibrary.wiley.com/doi/10.1002/9781119429128.iegmc172
July 2020
Abstract
Critical disability studies recognizes disability is culturally constructed as existing outside the bounds of normality. Rosemarie Garland‐Thomson identifies the way disabled bodies are constructed in culture as extraordinary or non‐normative. While disabled characters in film and television continue to be isolated, pathologized, and represented as being unable to be socialized and fully integrated into society socialized, new opportunities for representation are emerging via social media. Drawing on Garland‐Thomson's framework of the stare and Stella Young's critique of the media's preference for inspirational narratives (so called inspiration porn) this entry highlights a number of examples of non‐normative characters evident in US, UK, and Australian media as they offer critiques of disabling society, contemporary beautyism, and the unattainable strive for the cultural ideal.
---
Targeted PhD Projects with Scholarship in Internet Studies at Curtin University
(to start 2021, applications close 1 September)
July 2020
Opportunities exist to apply for a range of targeted PhD scholarships located within the Internet Studies Discipline at Curtin University. The window of  opportunity for these is short, so if you're interested, please email the contact person listed in the specific project pages as soon as you're able!
Please share these opportunities with current and recent Masters and Honours completions (and those completing this year).
The projects available:
To apply for these project opportunities applicants must submit an email to the contact Project lead listed on the project listing. The email must include their current curriculum vitae, a summary of their research skills and experience and the reason they are interested in this specific project.
The Project Lead will select one preferred applicant for this project and complete a Primary reference on their behalf.
After confirmation from the Project Lead that they will receive a primary reference for this project the applicant must submit an eApplication [https://study.curtin.edu.au/applying/research/#apply] for admission into the applicable HDR course no later than 1st September 2020.
All applicants must send an external referee template [https://scholarships.curtin.edu.au/wp-content/uploads/sites/8/2020/07/RTP2021-Round-2-External-Referee-Report.pdf] to their chosen external reference.
All references are confidential and must be submitted by the referee directly to HDRSCH-applications@curtin.edu.au no later than 1st September 2020.
Scholarship applications submitted without a primary reference or a completed application for admission will be considered incomplete.
For further information on the application process or for more RTP2021 Round 2 scholarship project opportunities visit: https://scholarships.curtin.edu.au/hdr-scholarships-funding/rtp-policy/ 
Apply now!
---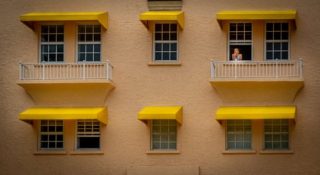 Recent publication
Disability, communication, and life itself in the COVID-19 pandemic
July 2020
ABSTRACT
In this article we offer an analysis of a deeply problematic and troubling dual aspect of the COVID-19 pandemic: how disability is being understood within normative accounts of health and medicine to frame, interpret, and respond to its spread and implications; what are the terms of inclusion and exclusion in altered social life in the COVID crisis; and how people with disabilities fare. We find disturbing indications of disablism and oppressive biopolitics in the 'enforcing of normalcy' that frames and dominates COVID reconstruction of social life – a situation that we suggest needs urgent deciphering, critique, and intervention.
To read the full publication please follow this link to the Taylor & Francis Online site.
---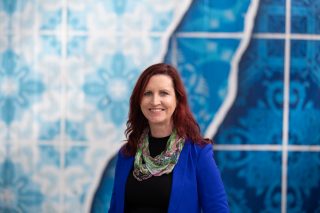 Senate Select Committee on COVID-19: Acknowledgement of publication
Inquiry into the Australian Government's response to the COVID-19 pandemic
June 2020
Congratulations to Professor Katie Ellis who recently received notification from the Senate Select Committee on COVID-19 advising that her submission has been published and it is available under Centre for Culture and Technology on the committee webpage at the following link: https://www.aph.gov.au/Parliamentary_Business/Committees/Senate/COVID-19/COVID19/Submissions.
Parliamentary privilege
As a committee document, and proceeding of Parliament, the version of your submission as it appears on the website is protected by parliamentary privilege. Parliamentary privilege refers to the special rights and immunities attached to the Parliament or its members (and witnesses) which are necessary for the discharge of parliamentary functions. Parliamentary privilege protects both Parliamentarians and witnesses before committees from civil or criminal action in a court or tribunal in respect of what they have said or done in the course of parliamentary proceedings and protects those proceedings themselves from challenge or question in a court or tribunal.
It is unlawful for anyone to threaten or disadvantage a witness on account of evidence given to a committee, and such action may be treated by the Senate as a contempt. It is also a contempt to give false or misleading evidence to a committee.
If you believe that anyone has disadvantaged you as a result of the submission you have made, please contact the committee secretariat.
Further information regarding parliamentary privilege is available from Senate Brief No. 11 – Parliamentary Privilege on the Australian Parliament website.
The committee is due to present a final report to the Senate on 30 June 2022. A copy of the report will be made public on the committee webpage.
---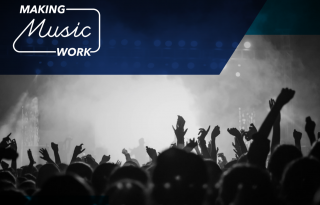 Making Music Work
2020
We are delighted to report that the ARC Linkage project Making Music Work: Sustainable Careers for Australia Musicians is now complete.
We launched the project's final industry report at an online event recently with musicians, industry professionals, academics, and partners from across Australia. If you would like to access a recording of the launch, please email: qcrc@griffith.edu.au
Making Music Work has mapped the creative, social, cultural, and economic realities of the portfolio music career in Australia, and drawn on insights from over 600 musicians to provide a nuanced and granular understanding of their working lives, career trajectories, creative aspirations, and economic circumstances.
While this research was completed prior to the COVID-19 global pandemic, its findings indicate why music has been among the first and hardest hit industries in the current health crisis, and could be among the slowest to recover. As such, our findings provide significant insights for musicians, as well as the music and broader arts sectors both now and into the post-COVID-19 recovery phase.
Our website has been updated with our suite of industry outputs, which are all free to download. This includes a 100+ page industry report, a summary brochure, a package of fact sheets from our survey findings, and a suite of musician profiles from our interviews. You can click on the thumbnails below to directly access these outputs. These will be hosted on our website and available for download for three years.
In addition to our outputs, you might be interested to read a story about our research in The Australian this week (featuring one of our participants Danielle Bentley) and a piece the team have written in The Conversation.
We will continue to publish on a range of themes stemming from our findings in the coming years, and will share these outputs with you via our Making Music Work social media channels. We encourage you to also consider how you might wish to build on the findings and recommendations of this project, and we would be happy to hear from you to discuss any ideas. You can contact the Research Team via the Queensland Conservatorium Research Centre, Griffith University at qcrc@griffith.edu.au
Warmest wishes,
Professors Brydie-Leigh Bartleet and Dawn Bennett
(on behalf of the Making Music Work team, Professors Brydie-Leigh Bartleet, Dawn Bennett, Ruth Bridgstock, Scott Harrison, Vanessa Tomlinson and Paul Draper, and Research Fellow Dr Christina Ballico).
Making Music Work is an initiative of Queensland Conservatorium Research Centre (QCRC), Griffith University, with industry partners, Australia Council for the Arts, Create NSW, Creative Victoria, Western Australian Government – Department of Local Government, Sport and Cultural Industries (DLGSC), and institutional partner Curtin University. The research team includes Professor Brydie-Leigh Bartleet, Professor Dawn Bennett, Professor Ruth Bridgstock, Professor Scott Harrison, Professor Vanessa Tomlinson, Professor Paul Draper, and Research Fellow Dr Christina Ballico. It was supported by the Australian Research Council as a Linkage project.
---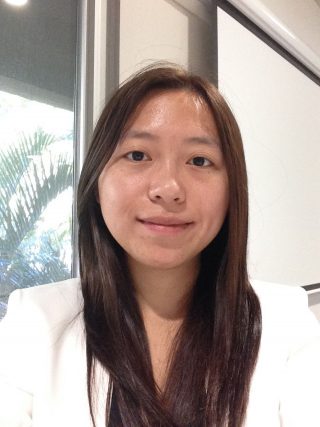 PhD Graduate Dr He Zhang and Dr Qian Gong poster receives ICA Conference Division Award
2020
Previously scheduled to take place in the beautiful Gold Coast, this year's 70th International Communication Association (ICA) Annual Conference made history by going entirely virtual amid the COVID-19 pandemic. MCASI PhD graduate Dr He Zhang and Dr Qian Gong of the School of Education, who both have been active members of CCAT, had their paper titled "Reskilling" through Self-representation in a Digital Storytelling Project for Chinese International Students in Australia accepted by the Language and Social Interaction Division and received the Division's Top Poster Award. As a response to Duke University administrator's email warning Chinese international students not to speak Chinese in common areas, the paper discusses the potentiality of the participatory and creative practice of Digital Storytelling for constituting an alternative English experience for Chinese international students in Australian higher education. Using data collected in a series of Digital Storytelling workshops Dr He Zhang held in Perth for her PhD study, it took ideological and linguistic views of English uses in intercultural communication. According to its findings, Digital Storytelling enables an English "reskilling" process in which EAL students may rediscover their English abilities and hence reaffirmed the advantage of cross-cultural experience for study abroad. Practically, it proved a feasible choice of language pedagogy in educational institutions.
Follow this link to view the poster and listen to the presentation.
---
Seeking survey participants: Supporting students with disabilities to succeed in and after higher education
2020
NCSEHE (National Centre for Student Equity in Higher Education) Equity Fellow Tim Pitman is currently seeking survey respondents for his 2020 project on supporting students with disabilities to succeed in and after higher education.
Overview
This project is being conducted by Tim Pitman (Curtin University) and is funded by a grant from the NCSEHE.
Tim is investigating how Australian universities can best support students with disabilities, during their studies and beyond.
He would like to know what barriers students with disability face, both at university and when getting the work they want after graduation.
Tim wants to hear from students with disability as well as staff working in higher education institutions, regardless of whether or not their job role involves supporting students with disability.
Students completing the student survey will be eligible for entry into a prize draw. There will be ten winners, each receiving a $100 Amazon gift voucher.
Follow this link to the NCSEHE website to do the survey.
---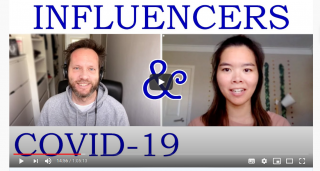 Influencers & COVID-19
2020
Follow this youtube link
to watch Martin Arvebro (MA) and Crystal Abidin (PhD) discuss how the influencer business is handling the Covid-19 pandemic? How is information about the virus spread through social media? How can we make use of the quarantine and self-isolation time to reevaluate what it means to be an influencer?
Dr. Crystal Abidin is an anthropologist and ethnographer of Internet cultures, a senior researcher at Curtin University in Perth, Australia 
Martin Arvebro  has made youtube videos since 2006, and vlogged since 1999. You can find videos about Norse Mythology, my deep-talk series Good Talk (which now has its own channel) and other info about Sweden and Swedish culture.
Instagram: TheSwedishLanguage
Outro graphics by Oliver Holmgren & Erica Svejderud.
---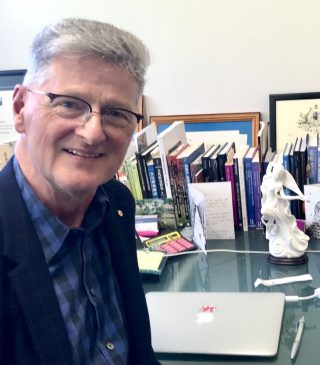 Congratulations!
2020
Bloomsbury Academic have offered a contract for a new book, On the Digital Semiosphere: Juri Lotman Meets the Anthropocene, by John Hartley, Indrek Ibrus and Maarja Ojamaa. This is the third volume in a 'cultural science' series, following Cultural Science: A Natural  History of Stories, Demes, Knowledge and Innovation (John Hartley and Jason Potts, 2014); and How We Use Stories and Why That Matters: Cultural Science in Action (John Hartley, 2020). The latest volume is complete and ready for production, so should be published later in 2020.
These are three substantial monographs, working through the intellectual/analytical issues. It seems that there never was a better time to theorise the digital semiosphere than now, when humans must at last confront the realities of 'one planet, one species'.
Here's the good bit: Bloomsbury Collections is free and open for general access. Both of the already-published books are available on this platform gratis: Cultural Science; How We Use Stories.
---
Discovery Project funding awarded
2020
In collaboration with Nigel Rothfels (University of Wisconsin Milwaukee) and Nelly Mäekivi (University of Tartu), Matthew Chrulew (WCS, CCAT) has been awarded $201,786 in the latest round of Discovery Project funding for the project "Rethinking Zoo Biology: The Histories, Effects and Futures of Captivity". The three-year project aims to transform our understanding of the captive management of wild animals using interdisciplinary approaches to the intersection of human and animal lives
---