2020 ACAT Seminars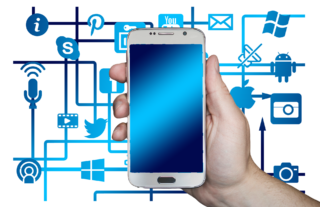 Smartphones and equal access for people who are blind or have low vision
Thursday 3 December 2020
An Australian-first study between Curtin University and Vision Australia has found a significant rise in smartphone use in the blind and low vision community, with 79% of participants owning a smartphone, revealing an increase of 365% in five years. Yet while these statistics demonstrate that one level of access to smart technology is being achieved, a more complex picture of 'layered accessibility' also emerged in our results.
This talk outlines the findings of our survey of over 800 people who were blind or had low vision, along with insights from follow-up interviews with a sample of this group on how the emerging Covid-19 pandemic affected their smartphone use.
We identify that with an increased use of, and reliance on, mobile digital technology – especially in the current global context – a deeper understanding of digital inequality and accessibility is required.
The full written report can be accessed here and the audio version here.
---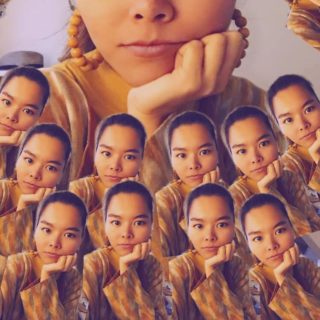 Influencer cultures on TikTok by Crystal Abidin
Thursday 3 September 2020
With its rapid uptake among young people around the world, it is no surprise that TikTok is emerging as a budding space for commerce. Most notably, the platform is becoming more commercial and professionalized with the rise of TikTok Influencers, advertising networks, and agencies dedicated to monetizing content and embedding advertising on TikTok. In this talk, we consider how the features of TikTok have enabled in-app advertising. We do this through a close study of the TikTok platform, a review of selected industry documents from influencer agencies and digital advertising firms that have incorporated TikTok into their repertoire, and an analysis of interview data with TikTok creators who have managed to earn an income on the platform, including Influencers who have migrated to TikTok from elsewhere. The talk also considers the forms of platform, corporate, and vernacular commerce that is proliferating on TikTok, including networks of small business owners, TikTok-native businesses owned by young people and adults, amateur home-based business, and corporate companies attempting to brand themselves as being 'youth-friendly'.
---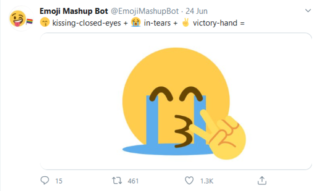 Time Crisis: Covid-19 and the temporality of lockdown by Madison Magladry and Francis Russell
19 August 2020
This talk explores the ways in which COVID19 has helped to reveal pervasive mental illnesses—such as depression—as temporal phenomena, and the ways in which online wellness influencers have popularised the management of time as a form of self-care and self-control. Drawing on the work of psychiatrists like Eugène Minkowski and Thomas Fuchs, and the contemporary phenomenologist Matthew Ratcliffe, the first half of the presentation will explore depression as a temporal phenomenon, one that emerges through different forms of desynchronization. We argue that COVID19 has helped to show the relevance of this approach, insofar as the worldwide lockdown radically problematized time for millions of people. Alongside this discussion of depression and time, this talk engages with online wellness celebrities, and their attempts to harness this problematization of time to therapeutic and commercial ends. In particular, we engage with the production and glamorisation of micro-managed routines as a case study.
Bio notes:
Dr Madison Magladry is an ECR and sessional tutor in MCASI at Curtin University. Their current research focuses on the intersections of feminism, femininities and digital media in women's fitness and wellness spaces. This was the subject of their doctoral thesis, which is now being contracted by Palgrave Macmillan for development into a book entitled Postfeminism, Digital Media and Authenticity in Women's Fitness Culture: Fitspiration or Fitsploitation? Their other research interests include queer theory, fandom and other participatory cultures.
Dr Francis Russell is the coordinator of the Bachelor of Arts Honours course at Curtin University. He has a PhD in Literary and Cultural Studies from Curtin University, and researches the political and philosophical implications of mental illness, alongside conducting broader research into neoliberal culture. He has published in Deleuze and Guattari Studies, Space and Culture, Ctrl-Z: New Media Philosophy, Cultural Studies Review, and Somatechnics. Along with the artist David Attwood, he is the co-editor of the essay collection, The Art of Laziness: Contemporary Art and Post-Work Politics, published by Art + Australia in 2020.
---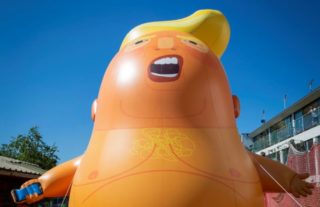 The Failure of the Humanities: Education, Scholarship, and Change by Leanne McRae
30 July 2020
Presentation overview
The humanities are in crisis. Recent proposed funding cuts are a deliberate attack on the place of critical thinking at universities, forcing them more fully into job-mills. Yet, this crisis is the most recent in a long string of attacks on critical, abstract, and difficult thinking. In 2018 divisive dog-whistle debates were instigated by the then Australian Education Minister Simon Birmingham directly interfered in the public review process for the delegation of research funds by vetoing AUD$4 million worth of grants. The projects were singled out for their topics such as: "Writing the Struggle for Sioux Modernity," "Soviet Cinema in Hollywood Before the Blacklist 1917 – 1950," "Beauty and Ugliness as Persuasive Tools in Changing China's Gender Norms," "A History of Australian Men's Dress," "Post-Orientalist Arts of the Strait of Gibraltar," "Music Heritage and Cultural Justice in the Post-Industrial Age," and "Greening Media Sport." It has become ever more important to consider what we teach in the humanities, how we reassert the importance of abstract thinking, and the role of education in intervening in public debate. This presentation examines the strengths and failures of the humanities in light of its wider failures to predict the election of Donald Trump and the shock of Brexit, and how it might forge a pathway forward in light of ongoing attacks on its relevance and usefulness in a post-COVID era.
---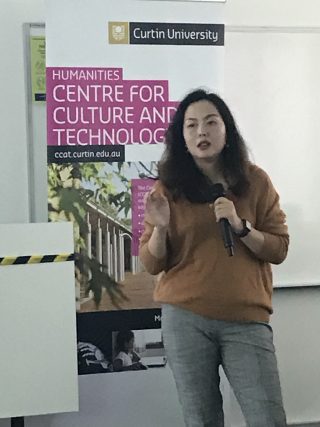 Service Design Thinking for Sustainability and Wellbeing in a Socially Complex Environment by Fanke Peng
30 June 2020
Presentation overview
The role of design is evolving in our ever-changing society. It is important to recognise that the world is facing a very different set of economic, social, and environmental problems, as compared to those even before Covid-19. Service design thinking equips us to encourage engagement, community building and discourse. This presentation will focus on how we can collaborate on a variety of interdisciplinary projects, to contribute to the realisation of the United Nations (UN) Sustainable Development Goals, and improving our current service in the context of a socially complex environment.
Dr Fanke Peng is a discipline lead and senior lecturer at the University of Canberra. She is the co-founder of the Cross-Cultural Design Lab. Her research focus is on design and health, creativity and dementia, digital fashion, and service design for sustainability and social impact. She has worked on a range of interdisciplinary projects, supported by funding from Australian Council for the Arts, UK research councils (AHRC, ESRC, EPSRC, TSB), the Museum of Australian Democracy, the Australian Department of Foreign Affairs and Trade Fund. Recent publications include Cross Cultural Design for Healthy Ageing (co-edited book 2020), Service Design Thinking for Social Good (co-authored journal article 2020) and Cross-Cultural Design (co-authored book 2017).
---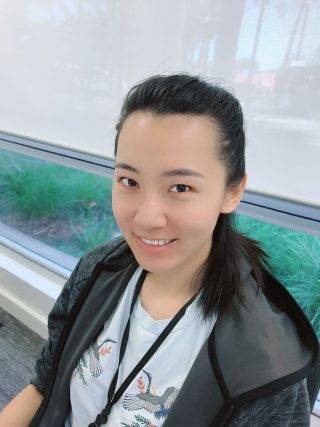 Mobile use, digital capital and third agers in China by Chen Guo
28 May 2020
Presentation overview
This research explores how people in China of retirement age, called 'third agers', use mobile phone and apps. In light of the framework of successful aging, it examines third agers' daily mobile use and reveals the relationship between mobile use and social engagement, physical health and mental wellbeing. The research project comes to the conclusion that development of technologies and digitalisation in China is accelerating the process of individuation, and accumulated digital capital among third agers helps them to adapt to individualisation.
The research project asks how third agers use mobile apps to improve their life quality in China. By introducing three key approaches, (i) the third age and individualisation; (ii) digital capital and uses of media; and (iii) optimised aging and successful aging, this research focuses on third agers' mobile use in their daily life and explores different degrees of digital capital, a term derived from Bourdieu's social capital.
In the project semi-structured interviews and online survey are targeted at participants in China from a second-tier city, Zhengzhou in Henan Province. The findings indicate that the emergence of third age in China has changed the stereotype of aging population China. The third age group use mobile devices and apps regularly in daily life and have developed 'mobile use only' phenomenon. Their accumulated digital capital is helping them to engage in the process of individualisation.
Chen Guo, is a PhD candidate at Curtin University from 2016-2020. During her doctoral studies, Chen's research focused on media studies, mobile use studies, and healthy aging studies. Her research project has explored the effects of mobile use among third age group in China. She is interested in how third age group use mobile apps in their daily life and how the digital capital influence third agers' life quality under the context of digitalisation in China.
---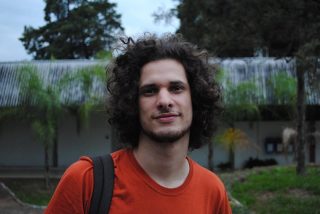 Interpretations of access: Impacts of travel journalism on the citizenship of visually impaired internauts by Matheus Ferreira
16 March 2020
Presentation overview
This research sets out to understand how accessing travel cyberjournalism can be an experience of oppression for visually impaired people. By relying on John Thompson's concept of ideology, we assume that the meanings of mainstream travel journalism can stablish and sustain power relations of asymmetry (oppression) between people with and without disabilities. We used the Depth Hermeneutics as our methodology, which entails three steps. First, socio-historical analysis, where we conducted a literature review on digital media, disability, and travel journalism, along with documentary research. Second, formal analysis of the symbolical forms of travel cyberjournalism, in which we interviewed visually impaired internauts about their experience of access to this content. And third, reinterpretation, that is a synthesis of the two previous analysis. Our initial results show that when internauts with vision impairments interact with travel journalism, they acknowledge that this type of content was not designed for them, which leads to feelings of frustration. Amid a production context that neglects accessibility, the meanings of travel journalism are constantly demarking an exclusion place for the visually impaired. These meanings naturalize and eternize oppression by limiting their future possibilities of travel and entertainment.
Matheus Ferreira is a Brazilian journalist, who is pursuing his master's degree in Communication at the São Paulo State University. He currently holds a scholarship granted by the São Paulo Research Foundation to research the regulation of digital accessibility in cyberjournalism in Brazil and Australia. The researcher is a Visiting Research Associate at the Centre for Culture and Technology (Curtin University), under the supervision of the director of the Centre, professor Katie Ellis.