Innovation in Knowledge Communication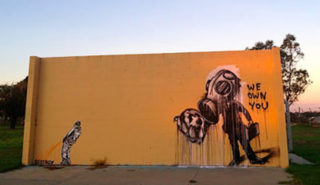 The Internet and digital technologies are reshaping landscapes of knowledge production and distribution: increasing opportunities for networked creativity and lowering barriers to the distribution of works across global knowledge communities. As a result, the relationships between individuals, groups, firms and institutions involved in the production, communication and use of new knowledge are changing. The relationships between researchers, institutions, funders, publishers and a wide range of publics are undergoing rapid, and often unpredictable change, as are the organisations that they work within.
This research program focuses on the ways in which knowledge creating communities, and the business models, institutions and technologies that support them, are changing in the context of this digital transformation.
Team members are engage in theory-building as well as direct engagement in policy and technology development in theoretical and practical projects related to Open Access, Open Science, scholarly communication, and Altmetrics.
Curtin Open Knowledge Initiative (COKI)
The Creative Workforce Initiative
Professor Lucy Montgomery, CCAT
Professor John Hartley, John Curtin Distinguished Professor
Professor Cameron Neylon, CCAT Professor of Research Communications
Professor Tama Leaver, Internet Studies, MCASI
Associate Professor Henry Siling Li, Dean International – China, MCASI; and Research Fellow, CCAT
Dr Xiang Ren, CCAT Associate, USQ.
Professor Frances Pinter, CCAT Knowledge Unlatched Research Affiliate
Dr Gaby Haddow, Information Studies, MCASI
Dr Alkim Ozaygen, Data Analysis Tool Developer, CCAT
Dr Hollie White, Lecturer, Library, Archives, Records and Information Science Program, MCASI