ACAT Seminar Series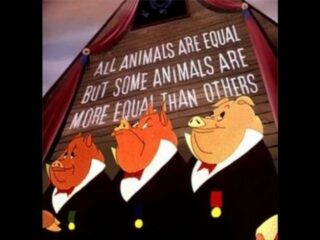 Political Animals — animals, action and attention in the online public sphere
Presented by Robert Briggs
Wednesday 28 April 2021, 12.00 -1.30pm
Curtin University, Building 204.233.LT
To attend in person please RSVP to MCASIadmin@curtin.edu.au or to attend virtually follow this link to view online with Webex
To what extent can inherited traditions of political thought accommodate or enable the identification and assessment of contemporary animal politics?
Activism around animal issues is becoming an increasing sight in the public political sphere, both domestically and internationally. In Australia, animal protection organisations (Animals Australia) and political parties (the Animal Justice Party) have been working since at least the 1980s to put animal welfare issues on the political agenda, while the last few years have seen numerous incidents of "vegan activists" protesting outside farms, marching by city restaurants and campaigning in supermarket aisles. These and other demonstrations have come in the wake of numerous media reports on various forms of animal cruelty related to equine sports, pet-breeding, factory farming, and live animal exports, among many other examples.
Meanwhile, the "question of the animal" has become a major theme in theoretically and philosophically informed research, to the point that some scholars have taken to speaking of "the animal turn" in humanities inquiry. Setting out to identify and dispel the "anthropocentric" prejudice that pervades humanities thinking, such work rejects the mechanistic view of animality inherited from Descartes; the reductionism inherent in the use of a singular noun to identify an uncountable diversity of species and individuals; and an ongoing presumption of human exceptionalism which places human practices and concerns at the centre of inquiry, and marginalises any concern for animal interests.
Against this background, this investigation reflects on the political implications of the increasing attention given, both in intellectual inquiry and in public debate, to animals and issues related to the treatment of animals. Taking online video sharing as a case study, it offers a reinterpretation of the political possibilities inherent in the online public sphere that suggests, in turn, that the "question of the animal" may demand a reassessment of conventional frameworks for engaging animals as a political problem.
About the presenter: Dr Robert Briggs is Senior Lecturer in the School of Media, Creative Arts & Social Inquiry and a founding member of the Centre for Culture and Technology. He is author of the forthcoming book The animal-to-come: zoopolitics in deconstruction (Edinburgh University Press, 2021), and has published extensively on poststructuralist thought in relation to questions of ethics, culture and technology.
---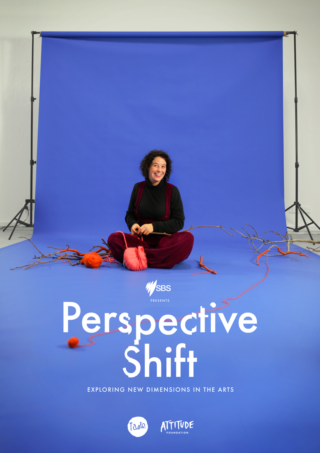 Changing Attitudes towards Disability: The Perspective Shift Series 2
Tuesday 30 March 2021, 9.30-11,30am
Curtin University, Building 210.104
This seminar will present findings from an evaluation of a documentary series to determine if it was effective at changing attitudes at a community and society level. The evaluation was based on a three-part documentary television series, Perspective Shift series 2 (2020), which was produced as part of the Attitude Foundation's Changing Attitudes programme. The evaluation used a critical disability and Theory of Change approach to study the production, text and audience to determine if a project such as this documentary series is likely to be effective at changing attitudes, and if this approach is the most efficient way for the Attitude Foundation to change attitudes. The presentation will be divided into four parts – Part I considers the production of Perspective Shift series 2 via a series of interviews, focusing on production goals, the audience, the talent, navigating inspiration porn, employment opportunities, platforms and consistency of communication. Part II draws on critical disability theory to offer a textual analysis of Perspective Shift Series 2, considering the series' representation of disability and the role of secondary voices, the medical vs social model of disability and finally its representation of diversity. Part III revisits the themes identified in Part I from the perspective of a focus group audience discussion about Perspective Shift Series 2. Part IV evaluates the Theory of Change, identifying key activities, assumptions, microsteps and intermediate outcomes as identified by participants across the project.
Please email mcasiadmin@curtin.edu.au if you would like to attend this event in person or register online to attend via Zoom.