ACAT Seminar Series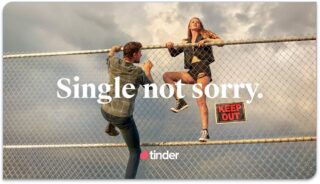 Gender and Digital Media Cultures – Double-bill presentation
Friday 16 September 2022, 12-1.30pm
B210.104 Elizabeth Jolley case study room
Presentation 1
Sam Morris & Amy Dobson
Curtin: #SingleNotSorry ? Analysing transnational postfeminist media cultures via Tinder marketing.
We provide a comparative analysis of the prominent Tinder advertising campaign #SingleNotSorry, which ran across several European countries, as well as the UK and USA, with key marketing material from Tinder India. Challenging sexist cultural stereotypes and norms of feminine sexual passivity and modesty has a clear economic rationale as a marketing strategy for Tinder, globally. Yet, as we illustrate, some key differences emerge across these marketing messages about women's sexual empowerment and the kind of gender roles and "modern" heterosexual relations made available through Tinder in the European and Indian contexts.
Presentation 2
Kiah Hawker, University of Queensland
"How are Augmented Reality (AR) filters implicating gender performance on TikTok"
There is a significant shift happening within social media environments due to the integration of Augmented Reality (AR) technology. AR is most common and accessible through mobile devices, specifically in the form of filters and lenses within social media environments. In this paper I explore how AR impacts the way users perform gender, and more broadly the 'self' within online environments.
Presenter bios
Samuel Morris completed a Master of Digital and Social Media at Curtin University's School of Media, Creative Arts and Social Inquiry in 2021. His thesis examines the way Tinder's technology and marketing shapes and contributes to ideals of intimate relationships in the contemporary dating landscape.
Dr Amy Shields Dobson (they/them) is a lecturer in Digital and Social Media at Curtin university, whose research is concerned with gender politics, youth, and social media. They have published widely on postfeminist media and digital cultures, sexting, and contemporary feminine subjectivities. Amy leads the Digital Intimacies research program for CCAT.
Kiah Hawker is a 3rd year PhD student from the University of Queensland. Her research explores the ways Augmented Reality is shifting our cultural and socio-political landscapes. Specifically, she frames AR as a frontier of future tech, and therefore a viable blueprint to understanding how the 'simulated self' may emerge and impact how we identity ourselves in a 'meta'-like environment.
The presentation recording will be available soon.
---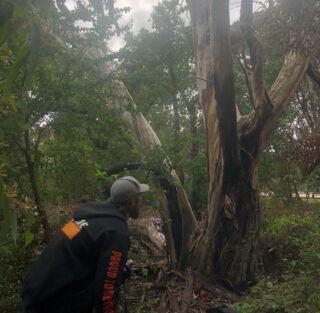 Walking Journeys into Everyday Climatic-Affective Atmospheres
Wednesday 17 August 2022
Presented by Petra Tschakert
The postapocalype as a mobilising discourse for climate action operates largely out of anger over experienced and anticipated injustices as well as paradoxical hope that fuses loss and grief with translocal solidarities. Through an in situ, mobile walking methodology, I examine so-called passive, negative emotions such as sadness, guilt, and disappointment among white settler populations in Western Australia and how they make sense of their agency in changing more-than-human 'Places of the Heart'.
---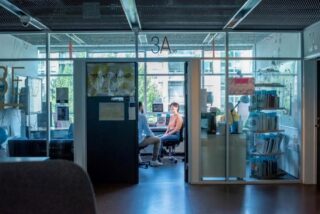 Research-Based Teaching Through Labs
Wednesday 27 July 2022
Presented by Jessamy Perriam
The ETHOS Lab is a student-facing lab at the IT University of Copenhagen which primarily explores digital methods through a feminist science and technology studies lens. It was established in 2015 from interest in our MSc unit Navigating Complexity: mapping, visualization and decision-making because students had a continued interest in using and developing their skills after the unit had been completed.
In this session, I will give an overview of the ETHOS Lab from pedagogical and interdisciplinary standpoints, with a description of how we incorporate the work of the lab into our teaching and beyond the classroom through student  facing activities such as the Junior Researcher programme and the Python Study Group. I'll also describe in more detail how our academic staff use the lab a place for exploration, collaboration, and support during turbulent times in the higher education sector in Denmark and globally.
I'll close by outlining some future aspirations for the lab along with some areas for potential collaborations with both academic and third sector partners.
Presenter bio
Dr Jessamy Perriam is assistant professor at the IT University of Copenhagen where she is co-head of the ETHOS Lab. She is also a member of the Centre for Digital Welfare, a research group that focuses on the impacts of public sector digital transformation on society and the welfare of citizens. She is a digital sociologist, teaching on undergraduate and graduate units on digital methods and visualisation and, computer supported cooperative work. She has co-edited Understanding Digital Societies (Sage 2021) and is currently co-editing Digital States in Practice: intersections, implications and interventions (forthcoming De Gruyter).
---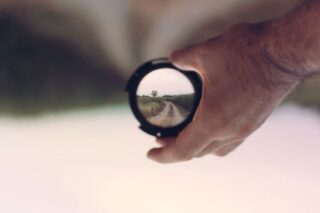 Humanities Leading Perspectives on Big Data
Tuesday 12 July 2022
Presented by Lucy Montgomery and Cameron Neylon
The Curtin Open Knowledge Initiative was established with the goal of helping decision makers within universities to navigate data relating to research more effectively. Our goal is to help research institutions to develop and apply critical perspectives to concepts of research excellence and impact; and to move beyond commercial data sets and meaningless metrics. We argue that Humanities approaches are essential to asking the right questions about what is in data sets, who is represented, who is left out, and who sets the rules for how data is collected, used and valued. Using data to support diversity and change in complex processes of knowledge making and communication is central to the COKI vision.
Cloud computing combined with the availability of data sources at scale is driving a qualitative shift in the forms of analysis that are possible. This shift can be likened to the difference between the ability to focus on a single part of the sky with a telescope; and the ability to map the entire sky with a widefield array. Where traditional approaches to bibliometrics analysis have had little choice but to examine one journal or discipline, or to take focussed samples, it is now possible to analyse an entire world of research activities, including hundreds of millions of research outputs. This has a profound effect on the questions that can be asked about research performance.
By collaborating with the Curtin Institute for Computation and working with a highly skilled team of data scientists, data engineers and software developers, COKI has succeeded in integrating large-scale data sets to enable global analysis of the institutions, countries, publishers, funders and languages that shape and define research landscapes. In this talk we will discuss how such an interdisciplinary project plays out in practice and the challenges and opportunities that arise. We will make the case that it is not so much that the humanities can benefit from big data and computational techniques, but that the phase-change now taking place in big data and computational techniques demands humanities perspectives if it is to be credible, ethical and useful.
---
How to make a policy submission / write a white paper
CANCELLED DUE TO ILLNESS – Thursday 2 June 2022
This ACAT will launch an initiative led by Katie Ellis, Mike Kent, and Christina Chau on responding to state and federal inquiries and influencing policy. Through this initiative, researchers will meet regularly to support colleagues in forming discussion groups and responding to inquiries that are relevant to areas of specialty within the School. This initiative will be an effective way for staff to collaborate and use their expertise to enact social change in the community
Engaging with government policies under discussion is an effective way for humanities researchers to communicate their research insights more broadly and intervene in important social debates with the potential for significant outcomes.
During this ACAT presentation Professor Katie Ellis will discuss her approach to policy submission, why she began focusing on this form of output alongside more traditional forms of academic writing and the impacts it has had on her community and career. The final part of the seminar will focus on responding to three policies currently under review
---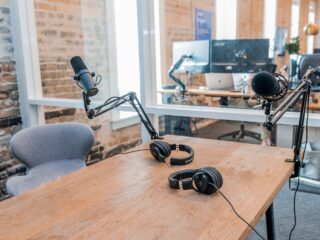 Engaging with the media
CANCELLED DUE TO ILLNESS – Thursday 16 June 2022
There is increasing pressure for academics to engage with the media. The media is an effective way for academics to disseminate the results of their research and intervene in public debate. But this can be daunting. This ACAT will take the form of a panel discussion, facilitated by Professor Katie Ellis, with three of the school's strongest media engagers – Professor Tama Leaver, Dr Kathryn Shine, Dr Tim Rich and Vanessa Beasley, Director, Curtin Media & Events. The discussion will cover
why it's important to engage with the media
how to make a start
how to make connections
how to handle tricky questions
Katie Ellis' bio
Professor Katie Ellis is the Director of the Centre for Culture and Technology at Curtin University and an internationally recognised expert on disability and digital access. She is the author or editor of 17 books with another three under contract. This includes two agenda setting handbooks and one major works series. As the series editor of Routledge Research in disability media studies she is curating a series of books that set the agenda for the next era of disability media studies. She is widely recognised as one of the most prominent international experts in disability media studies and regularly engages with the media on issues related to disability.
Ben 'Tim' Rich's bio
Ben 'Tim' Rich is a senior lecturer in International Relations and History at the Curtin University School of Media, Creative Arts and Social Inquiry  and is the co-director of the Curtin Extremism Research Network (CERN). He has produced a wide array of media, research and books on various aspects of cultural extremism, including on foreign fighters, incels and the manosphere, and Wahhabism.
Tama Leaver's bio
Tama Leaver is a Professor of Internet Studies President of the Association of Internet Researchers (AoIR), a regular media commentator, and a Chief Investigator in the ARC Centre of Excellence for the Digital Child. His research interests include children's data, privacy and rights in an online world; visual social media; the activity and regulation of big social media companies, especially in Australia; and the social, casual and mobile gaming landscape.
Kathryn Shine's bio
Dr Kathryn Shine is a senior lecturer in journalism. Dr Shine's recent research has focused on the inclusion and portrayal of women in the news media. She is currently collaborating with the ABC on a project to support and encourage more women to provide media commentary. Dr Shine has previously worked as a senior journalist at news outlets including The Sun Herald and The Australian. She is the editor of the Curtin Journalism news website Western Independent and continues to work as a freelance journalist and moderator. Dr Shine is regularly interviewed by the news media and received the most prolific media commentator award for Curtin's Faculty of Humanities in 2020.
---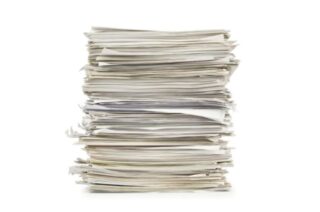 Grey Literature Research Outputs:  What are they, where are they, and are they valued?
Presented by Niamh Quigley
Tuesday 29 March 2022
This seminar is the first in CCAT's impact and engagement series and will benefit researchers seeking greater visibility for the work they do with industry and community to create research reports and other forms of grey literature.
Humanities researchers produce grey literature such as reports, working papers, blog posts and news articles in additional to traditional academic outputs. Grey literature can have significant impact, for example research from the Centre for Culture and Technology (CCAT) has contributed to the introduction of audio description by Australia's public broadcasters.[1] This seminar will report findings of a study investigating the current approach to grey literature research outputs from the School of MCASI researchers:
how grey literature research outputs are currently shared and tracked
a review of existing grey literature for a sample of researchers (with recommendations where required)
best practice recommendations for future grey literature publications
________________________
[1] Centre for Culture and Technology, Curtin University. (2021). Infographic: Audio description in Australia. https://audiodescriptionau.com.au/?p=943
Link to PowerPoint slides on Zenodo