ACAT Seminar Series
---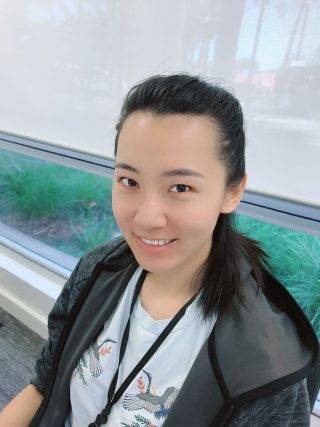 Mobile use, digital capital and third agers in China
Thursday 28 May 2020, 1.00 – 2.30pm via Webex.  Register your attendance now at MCASIadmin@curtin.edu.au.  The link will be sent to you on the morning of the event.
Presentation overview
This research explores how people in China of retirement age, called 'third agers', use mobile phone and apps. In light of the framework of successful aging, it examines third agers' daily mobile use and reveals the relationship between mobile use and social engagement, physical health and mental wellbeing. The research project comes to the conclusion that development of technologies and digitalisation in China is accelerating the process of individuation, and accumulated digital capital among third agers helps them to adapt to individualisation.
The research project asks how third agers use mobile apps to improve their life quality in China. By introducing three key approaches, (i) the third age and individualisation; (ii) digital capital and uses of media; and (iii) optimised aging and successful aging, this research focuses on third agers' mobile use in their daily life and explores different degrees of digital capital, a term derived from Bourdieu's social capital.
In the project semi-structured interviews and online survey are targeted at participants in China from a second-tier city, Zhengzhou in Henan Province. The findings indicate that the emergence of third age in China has changed the stereotype of aging population China. The third age group use mobile devices and apps regularly in daily life and have developed 'mobile use only' phenomenon. Their accumulated digital capital is helping them to engage in the process of individualisation.
Chen Guo, is a PhD candidate at Curtin University from 2016-2020. During her doctoral studies, Chen's research focused on media studies, mobile use studies, and healthy aging studies. Her research project has explored the effects of mobile use among third age group in China. She is interested in how third age group use mobile apps in their daily life and how the digital capital influence third agers' life quality under the context of digitalisation in China.
---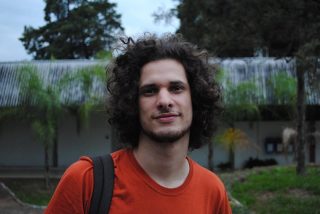 Interpretations of access: Impacts of travel journalism on the citizenship of visually impaired internauts
Presentation overview
This research sets out to understand how accessing travel cyberjournalism can be an experience of oppression for visually impaired people. By relying on John Thompson's concept of ideology, we assume that the meanings of mainstream travel journalism can stablish and sustain power relations of asymmetry (oppression) between people with and without disabilities. We used the Depth Hermeneutics as our methodology, which entails three steps. First, socio-historical analysis, where we conducted a literature review on digital media, disability, and travel journalism, along with documentary research. Second, formal analysis of the symbolical forms of travel cyberjournalism, in which we interviewed visually impaired internauts about their experience of access to this content. And third, reinterpretation, that is a synthesis of the two previous analysis. Our initial results show that when internauts with vision impairments interact with travel journalism, they acknowledge that this type of content was not designed for them, which leads to feelings of frustration. Amid a production context that neglects accessibility, the meanings of travel journalism are constantly demarking an exclusion place for the visually impaired. These meanings naturalize and eternize oppression by limiting their future possibilities of travel and entertainment.