ACAT Seminar Series
---
How to make a policy submission / write a white paper
CANCELLED DUE TO ILLNESS – Thursday 2 June 2022, from 12 – 1.30pm
In-person attendance at B501.117 or online with WebEx https://curtin.webex.com/curtin/j.php?MTID=m0385dff98356ed0e2301b968a5f845ec
This ACAT will launch an initiative led by Katie Ellis, Mike Kent, and Christina Chau on responding to state and federal inquiries and influencing policy. Through this initiative, researchers will meet regularly to support colleagues in forming discussion groups and responding to inquiries that are relevant to areas of specialty within the School. This initiative will be an effective way for staff to collaborate and use their expertise to enact social change in the community
Engaging with government policies under discussion is an effective way for humanities researchers to communicate their research insights more broadly and intervene in important social debates with the potential for significant outcomes.
During this ACAT presentation Professor Katie Ellis will discuss her approach to policy submission, why she began focusing on this form of output alongside more traditional forms of academic writing and the impacts it has had on her community and career. The final part of the seminar will focus on responding to three policies currently under review
---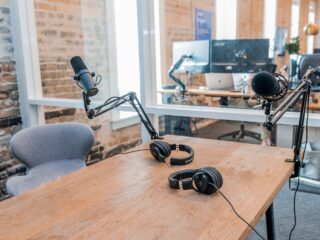 Engaging with the media
Thursday 16 June 2022, 12-1.30pm
Advise MCASIadmin@curtin.edu.au for in-person attendance at building 501.117 or simply follow this link to join us online via WebEx
There is increasing pressure for academics to engage with the media. The media is an effective way for academics to disseminate the results of their research and intervene in public debate. But this can be daunting. This ACAT will take the form of a panel discussion, facilitated by Professor Katie Ellis, with three of the school's strongest media engagers – Professor Tama Leaver, Dr Kathryn Shine, Dr Tim Rich and Vanessa Beasley, Director, Curtin Media & Events. The discussion will cover
why it's important to engage with the media
how to make a start
how to make connections
how to handle tricky questions
Katie Ellis' bio
Professor Katie Ellis is the Director of the Centre for Culture and Technology at Curtin University and an internationally recognised expert on disability and digital access. She is the author or editor of 17 books with another three under contract. This includes two agenda setting handbooks and one major works series. As the series editor of Routledge Research in disability media studies she is curating a series of books that set the agenda for the next era of disability media studies. She is widely recognised as one of the most prominent international experts in disability media studies and regularly engages with the media on issues related to disability.
Ben 'Tim' Rich's bio
Ben 'Tim' Rich is a senior lecturer in International Relations and History at the Curtin University School of Media, Creative Arts and Social Inquiry  and is the co-director of the Curtin Extremism Research Network (CERN). He has produced a wide array of media, research and books on various aspects of cultural extremism, including on foreign fighters, incels and the manosphere, and Wahhabism.
Tama Leaver's bio
Tama Leaver is a Professor of Internet Studies President of the Association of Internet Researchers (AoIR), a regular media commentator, and a Chief Investigator in the ARC Centre of Excellence for the Digital Child. His research interests include children's data, privacy and rights in an online world; visual social media; the activity and regulation of big social media companies, especially in Australia; and the social, casual and mobile gaming landscape.
Kathryn Shine's bio
Dr Kathryn Shine is a senior lecturer in journalism. Dr Shine's recent research has focused on the inclusion and portrayal of women in the news media. She is currently collaborating with the ABC on a project to support and encourage more women to provide media commentary. Dr Shine has previously worked as a senior journalist at news outlets including The Sun Herald and The Australian. She is the editor of the Curtin Journalism news website Western Independent and continues to work as a freelance journalist and moderator. Dr Shine is regularly interviewed by the news media and received the most prolific media commentator award for Curtin's Faculty of Humanities in 2020.
---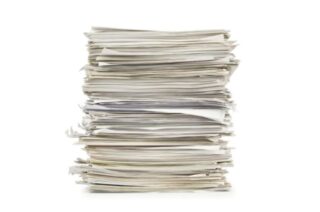 Grey Literature Research Outputs:  What are they, where are they, and are they valued?
Presented by Niamh Quigley
Tuesday 29 March 2022
This seminar is the first in CCAT's impact and engagement series and will benefit researchers seeking greater visibility for the work they do with industry and community to create research reports and other forms of grey literature.
Humanities researchers produce grey literature such as reports, working papers, blog posts and news articles in additional to traditional academic outputs. Grey literature can have significant impact, for example research from the Centre for Culture and Technology (CCAT) has contributed to the introduction of audio description by Australia's public broadcasters.[1] This seminar will report findings of a study investigating the current approach to grey literature research outputs from the School of MCASI researchers:
how grey literature research outputs are currently shared and tracked
a review of existing grey literature for a sample of researchers (with recommendations where required)
best practice recommendations for future grey literature publications
________________________
[1] Centre for Culture and Technology, Curtin University. (2021). Infographic: Audio description in Australia. https://audiodescriptionau.com.au/?p=943
Link to PowerPoint slides on Zenodo