CCAT Workshop – 16 April 2018
Big Data, Small Data, Missing Data: Harnessing the evidence base for a changing academy
11.00 am – 1.00 pm
The Curtin HIVE, Building 200A, Curtin University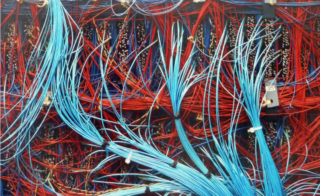 ---
More and more data are available every day on scholars and scholarship, research outputs and impact, and the ways in which we reach (and do not reach) publics and the users of scholarship. Bringing together world-leading experts on bibliometrics, social media, and scholarly communication from across the globe, as well as at Curtin, we will tackle one of the core questions for the modern university. How do we responsibly use this burgeoning quantity of data available to us to plan for the future? Looking at questions of research mobility and diversity within the academy, the presence and reach of scholars on social media, and our ability to understand who uses our campus facilities we will dig into the questions of what the data can tell us, and perhaps more importantly, what it can't tell us.
This workshop will be of interest to research managers, institutional strategists and leaders, as well as those engaged in data collection and analysis at both small and large scales. Limited seats are available.
Talk Outlines
With the explosion of social media, massive data is generated at a whopping rate of petabytes-per-minute. The information recorded in the past few years has easily surpassed that of the entire prior history of humanity. The layers of geotagging has also added further dynamics to our geosocial universe. This potentially gives researchers new possibilities for studying patterns of our geographical behaviour in the living world. For example, academia may be able to better explore the physical interactions and impacts between universities and communities. This talk dives into the world of geotagged social media data, exploring the possibilities, limitations and accessibility of information from various sources.
Presented by Tama Leaver and the Curtin Institute for Computation team.
As part of the Scholarly Communication in Africa Project, which ran from 2010-2014, a study was undertaken of the online visibility of work from a set of Southern African universities. SCAP found that scholarly communication in the southern African context was more diverse than expected, but that visibility online, and in social media, was very limited compared to North American and European research outputs. We will discuss how this absence of evidence affects perspectives of African scholarly outputs both internally and externally and how this has changed since 2014, particularly in the context of the challenges facing South African Higher Education institutions today.
Presented by Cameron Neylon and Eve Gray.
Despite progress, gender disparities in science persist. Women remain underrepresented in the scientific workforce and under rewarded for their contributions. This talk will examine multiple layers of gender disparities in science, triangulating data from scientometrics, surveys, and social media to provide a broader perspective on the gendered nature of scientific communication. The extent of gender disparities and the ways in which new media are changing these patterns will be discussed. The talk will end with a discussion of interventions, with a particular focus on the roles of universities, publishers, and other actors in the scholarly ecosystem.
Presented by Cassidy Rose Sugimoto
---
Bios