2018
Candidacy presentation by Qing Wang
Women starting-up in the digital creative industries in China
Abstract
Throughout history technology is associated with pioneers, and most of these pioneers have been male. It's not well known, however, that Ada Lovelace (1815 – 1852), the daughter of the English poet Lord Byron was a pioneer of computing technology. The interesting connection to note here is her relationship with culture, namely, the refined world of the arts. In this project I look at the relationship between culture and technology (or, culture + technology) as it applies to female practitioners in China.
The creative industries are used to be considered as 'lying at the crossroads between the arts, business and technology'[1]; and as technological elements have increasingly come to the fore we have seen a shift to focus on so-called 'digital creative industries'. This merging of culture and technology levels the playing field between genders and different income groups. We now see many people, especially younger generations, embracing creativity, digitalization, and entrepreneurism. Research on working patterns in creative sectors also has identified a close relationship between creative industries and entrepreneurship (see also: Baines & Robson, 2001; Higgs & Cunningham, 2008). Entrepreneurs are the key agents in the creative industries, and the quality of entrepreneurship affects the dynamics of this sector(Hartley et al., 2013, pp. 92-93).
This study chooses China as the research site. As a sector characterized by artistic, creative, innovative, and cultural, creative industries in China have grown rapidly over the past few years. What's more important is that China is experiencing a digital transformation, whose speed, scope, and scale of growth and development receive much attention from the world. In order to take advantage of the increasing grassroots innovation in the digital age, for instance the popular Maker Movement, the Chinese government is promoting 'Mass entrepreneurship and innovation', trying to develop an entrepreneurial ethos and attract broad participation to gain robust dynamics.
In this context, and in response to United Nation's development goal to 'achieve gender quality and empower all women and girls', I look at the female participation in digital creative start-ups and the emergence of female entrepreneurs in creative sectors, to identify their practices. This thesis will thus make a contribution to the knowledge of the creative industries, and will advance our understanding of the dynamics and structures that allow gender diversity, an innovative culture and entrepreneurial skills to develop.
---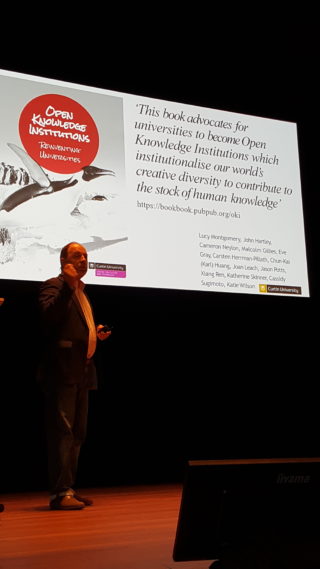 Open Knowledge Institutions: Reinventing Universities book went live
'This book advocates for universities to become Open Knowledge Institutions which Institutionalise our world's creative diversity to contribute to the stock of human knowledge'
https://bookbook.pubpub.org/oki
This book is available in Open Access via an interactive commentary platform developed by MIT Media Lab run by MIT Press.
Can 13 authors, from the USA, Germany, Australia, China and South Africa, many previously unknown to one another, get together and, from scratch, write a 150-page book –– on a topic none of them has tackled before –– in 5 days?
If the group in question is committed to the same goals as MIT's PubPub platform, to "socialize the process of knowledge creation"; and if the process they use is a Book Sprint, a professionally facilitated "collaborative process that captures the knowledge of a group of experts in a single book," then the answer is yes.
What drew our diverse group together is "open knowledge." By this we mean not just the technical specifics of open access publishing or open source computing, and not just a general commitment to an open society, open government or open science, but a need to understand how these technical and social possibilities can be brought together in open knowledge institutions.
Specifically, how can the most long-lasting, successful and expanding version of a knowledge institution –– the university –– face the mounting challenges of global, digital and contested knowledge systems, in order to transform universities into Open Knowledge Institutions?
We present the results of our work here to the wider community for annotation, commentary, constructive criticism and engagement, with a view to extending the collaborative spirit further. We want the book to gain further analytical richness and precision from crowd-sourced expertise. You are invited to join us as we work through some of the issues that may enable or stand in the way of socialising knowledge itself.
Visit the London School of Economics and Political Science blog site for further information.
Also featured on the European Commission's Responsible Research and Innovation Toolkit.
---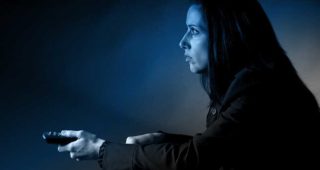 Australian TV well behind in accessibility for vision impaired
August, 2018
More than 453,000 Australians are known to live with blindness or vision impairment. Despite this substantial number, Australia remains the only English-speaking OECD country in the world that doesn't require its broadcasters or streaming services to provide audio description.
Most English-speaking countries introduced such mandatory legislation at least 10 years ago. In addition, according to Article 30 of the United Nations Convention on the Rights of Persons with Disabilities – Australia is required to ensure people with disabilities can "enjoy access to television programmes, films … and other cultural activities, in accessible formats".
Why is Australia so far behind?
"We really missed opportunities when we transitioned from analogue to digital television," says Associate Professor Mike Kent, the Acting Head of Curtin's School of Media, Creative Arts and Social Enquiry. Read the full interview.
For more information visit Audio Description Discussion in Australia website.
---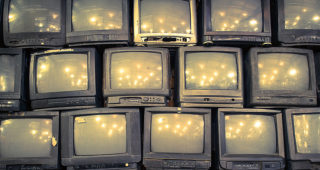 Ground-breaking TV studies book turns 40
July 18, 2018
In 1978, humanities scholars worldwide were profoundly affected by the release of Reading Television, a book by UK Professors John Hartley and John Fiske, who had drawn on the new sciences of semiotics and linguistics to analyse how TV was playing such an important role in Western culture.
The book challenged the dominant thought of scholars at the time – that TV was not worthy of cultural study – and went on to have an astonishing impact, catapulting both professors to research fame and helping to establish television studies as a new field of research.
In celebration of Reading Television's 40th anniversary, we chatted to Professor Hartley, now the cultural science program leader for Curtin's Centre for Culture and Technology, a Member of the Order of Australia and a John Curtin Distinguished Professor, about his memories of writing the book, his thoughts on its impact and his current research. To read the full interview follow this link.
---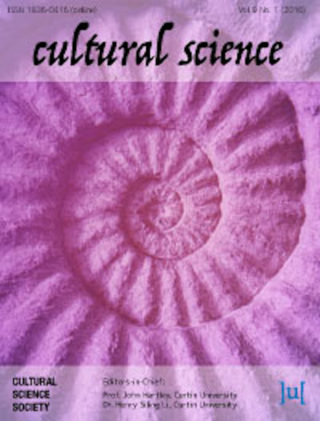 Cultural Science Journal is an interdisciplinary journal, taking advantage of recent advances in evolutionary and complexity sciences, to investigate cultural systems at micro (agent), meso (institution) and macro (network) scale. We are interested in the production of new ideas and knowledge, especially across disputed borders between systems, groups and identities.
Call for papers!
Cultural Science Journal is delighted to announce its successful migration to the Ubiquity Press platform. We are now ready to receive submissions and look forward to publishing our first volume with Ubiquity Press (volume 10) in 2018.
---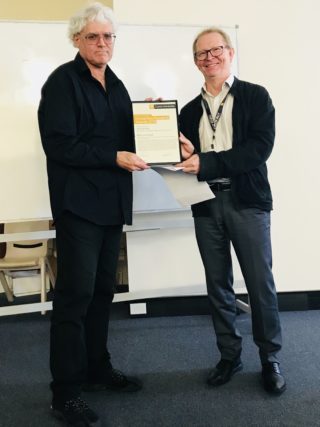 2018 Niall Lucy Award
October 25, 2018
 CCAT is proud to congratulate John Kinsella on winning the 2018 Niall Lucy Award for his book Polysituatedness: A Poetics of Displacement.
The Niall Lucy Award, which includes a $5000 prize, recognizes excellence in publication in any area of Critical and Cultural Theory; Media Scholarship or Popular Music Scholarship. The award, which is sponsored by the school of Media, Culture and Creative Arts, was created in 2015 in memory of CCAT co-founder Professor Niall Lucy
John Kinsella's book Polysituatedness: A Poetics of Displacement. Published in Manchester University Press's Angelaki Humanities series, this volume collects a diverse range of Kinsella's texts that together offer a new theory of place. Expanding his theory of international regionalism, Kinsella develops the concept of polysituatedness to capture the complex way we are situated in multiple relationships to local and global fields of life and language. Kinsella explores the polyvalence of place through a variety of modes: through reflection on his own poetic writing practice and its relationships to place, whether at his home in Jam Tree Gully in the West Australian wheatbelt or from the Cambridgeshire fens; through critical engagement with the writing of others, including the reinterpretation of canonical English literature and the renewed exploration of indigenous and non-indigenous Australian poetry; and through theoretical and philosophical argument. With characteristic verve, Kinsella engages deeply with political and ecological issues of migration and settlement, land rights and mining, restoration and animal life. Through various practices of writing and reading that deepen our understanding of emplacement and displacement, Kinsella makes an original contribution not only to literary fields such as ecopoetics and environmental criticism but also to critical theory and the philosophy of place.