2017
New project for CCAT Adjunct Burcu Simsek
CCAT Adjunct Researcher A/Prof Burcu Simsek started working as a media expert and researcher in the "Inclusive Early Childhood Education for Children with Disabilities" Project that is a European Union Funded research and implementation project that will be conducted by UNICEF in cooperation with Ministry of Education in Turkey in 2017-2020.
---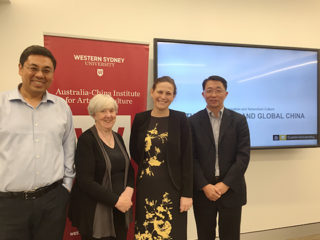 Do Books have a Future? Research Workshop on Automated Knowledge and Autonomous Publishing Infrastructure
On 2-3 November 2017, CCAT Director Lucy Montgomery delivered a well-received research seminar at ACIAC, Western Sydney University.  She was joined by CCAT Adjunct, Xiang Ren on a panel discussing open knowledge and publishing.  Full article here.
---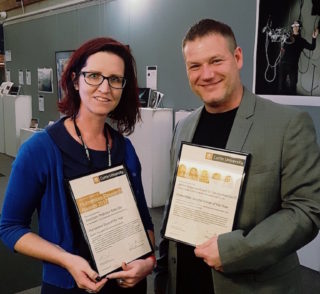 2017 Humanities Research Celebration
Congratulations to all for a wonderful afternoon celebrating our research.  A special congratulations to our CCAT Researchers, who were awarded the following prizes:
Book of the Year – General (joint winner)
Katie Ellis (MCCA) Disability Media Work: Opportunities and Obstacles
Journal Article of the Year – General
Tama Leaver with Tim Highfield (MCCA) Instagrammatics and Digital Methods: Studying Visual Social Media, from Selfies and GIFs to Memes and Emoji.
There was also a HDR Research Poster competition, where prizes were awarded for the poster that best showcased aspects of a Higher-Degree Research Project.  CCAT's PhD student Shanshan Liu won the People's Choice Award, with her poster titled "Visual Social Media Vernacular Responses to the environmental Issues in China".
Well done Katie, Tama and Shanshan!
---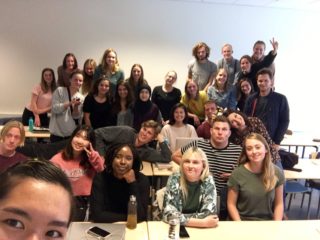 CCAT Adjunct Crystal Abidin Guest Professor in Denmark
From 31 July to 11 August 2017, CCAT Adjunct Research Fellow Dr Crystal Abidin was invited to be Guest Professor at the "Digital Living: Identities and Complexities" Summer School at Aarhus University in Denmark. As an interdisciplinary course open to students in Aarhus University and abroad, Crystal drew on her expertise to run seminars and give lectures on topics including Internet Celebrity, Internet Antagonisms, and Internet Paralanguages, among other digital media topics. The course was well received by 27 international students and future collaborations with the School of Communication and Culture, Aarhus University are in the works.
---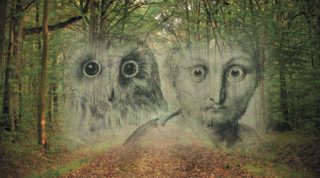 Field Philosophy and Other Experiments – 23/24 June 2017
In June the École normale supérieure in Paris hosted the symposium Field Philosophy and Other Experiments. The symposium drew on contemporary work in the environmental humanities, multispecies studies and philosophical ethology to ask what "field philosophy" might be or become. Participants included Dominique Lestel, Isabelle Stengers, Vinciane Despret, Thom van Dooren, Michelle Bastian, Hugo Reinert, and CCAT's own Matthew Chrulew and Anna-Katharina Laboissière. Organised by Brett Buchanan with help from Dr Chrulew and others, and supported by CCAT, the Edinburgh Environmental Humanities Network and Laurentian University, Field Philosophy was a productive opportunity for interdisciplinary exchange and experimentation. A journal issue arising from the symposium is being edited by Drs Buchanan, Chrulew and Bastian.
---
2016 ARC Success
8 February 2017
CCAT Members have been incredibly successful over the past year receiving the following National Teaching and ARC grants:
ARC DECRA – $363,592 – Dr Matthew Chrulew – Philosophical Ethology – commenced May 2016
ARC Linkage – $263,762 – Prof Dawn Bennett – Making Music Work – 2016-18
OLT Senior National Teaching Fellowship – $250,000 – Prof Dawn Bennett – 2017-18
ARC Discovery – $187,222 – Dr Katie Ellis & Dr Mike Kent – Navigating urban spaces – funding for 2017
ARC Discovery – $249,500 – Prof Michael Keane –Digital China: from cultural presence to innovative nation – funding for 2017
ARC Indigenous Discovery – $312,400 – Prof Kim Scott – Mobilising song archives to nourish an endangered indigenous language – Sydney University – 2017-19.
Congratulations to all involved on an amazing effort!