2019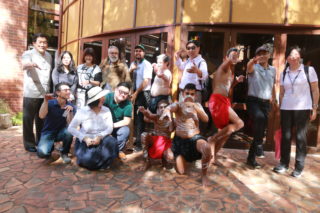 Being Digital
2019 U40 China-Australia Summer School and Symposium
This event did not proceed due to the pandemic
Themes:
• Digital Disadvantage (Ageing; Disability)
• Gaming and Young People
• Digital Design
• Smart Cities and Communities.
Dates: 20 – 22 February 2019
Venue: Curtin University, Perth, Western Australia
Organiser: Centre for Culture and Technology (CCAT), School of Media, Creative Arts and Social Inquiry, Curtin University
Co-sponsors: Tencent Research Centre, Confucius Institute (UWA), School of Design, Curtin University
Format: The 2019 China-Australia U40 Summer School and Conference will be held at Curtin University from February 20 – 22. The theme of this year's event is Being Digital. Sub-themes include: Digital Disadvantage (Ageing; Disability), Gaming and Young People, Digital Design, and Smart Cities and Communities.
The 3-day program provides post-graduate students and emerging scholars from China and Australia with a valuable opportunity to share ideas with leading experts in the fields of digital culture, gaming and design. Opportunities to present research; and to participate in focussed workshops; as well as to be mentored by experts in specific fields form part of the program. Accommodation and lunch will be provided to our participants during the summer school.
Submissions from Masters and PhD students; and from Early Career Researchers, carrying out research related to one of the themes of the workshop are welcomed.
Applications should include:
• A CV
• A 300 to 500 words abstract relating to new and unpublished research
• All applications should be in English, and use the abstract template, which is available for download here: https://bit.ly/2zLLVOL
Note: Successful applicants will be required to submit a research plan (long abstract) within 1,000 words and report the research plan at the summer school.
Important Dates
Abstract due: 10 December 2018
Acceptance notification: 17 December 2018
Full paper/Short paper due: 30 January 2019
Abstract submission and summer school enquiries: Qing Wang, qing.wang8@postgrad.curtin.edu.au
Other enquiries: Dr Huan Wu, huan.wu@curtin.edu.au
---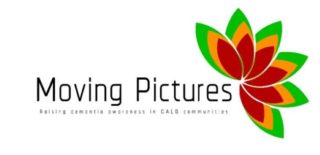 Moving Pictures
Raising dementia awareness in Culturally and Linguistically Diverse (CALD) communities
2019
In Australia, limited awareness of dementia in people from culturally and linguistically diverse (CALD) backgrounds often results in delayed diagnosis, poorer prognosis, and a higher burden of care on families and health systems.
Moving Pictures, an innovative multi-media project, aims to change this through the production of 15 short films co-produced with people from Hindi-, Tamil-, Mandarin-, Cantonese and Arabic-speaking communities. For each language, there are three films: Detection and Diagnosis, Navigating Care, and the Carer Journey. These films are based on the stories and lived experiences of carers of people living with dementia, and the expert views of key service providers.
Researchers from the National Ageing Research Institute and Curtin University have collaborated closely to recruit and video interview 57 carers and 19 Key Service Providers across Australia, develop the films, a hard copy resource for each of the communities, and the Moving Pictures website (www.MovingPictures.org.au) which is mobile-optimised and will host the films, the hard copy resources and provide links to essential services and organizations for CALD families and carers. The final products of the project will be officially launched at an event to be held in March 2019.
For further information please email Lynda Durack at Curtin University  L.durack@curtin.edu.au