Digital China Lab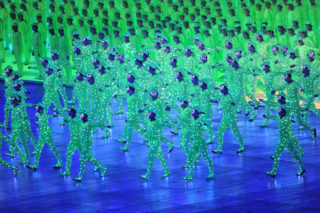 The Digital China Lab is a program in the Centre for Culture and Technology (CCAT) within the Faculty of Humanities at Curtin University.
The Digital China Lab is an important initiative, acknowledging the central role that China plays in Australia's future with both nations looking to secure new sustainable economic models and to break away from reliance on manufacturing and extractive industries respectively.
The Digital China Lab facilitate trans-disciplinary research collaboration in digital media and creative industries, journalism, creative writing and e-publishing, digital health services, digital design, data visualisation, and digitally enable learning technologies.
The Digital China Lab combines three modes of knowledge:
Scholarly research
Business engagement
Analysis of cultural and innovation policy;
The Digital China Lab draws upon experts in Chinese culture and digital media at Curtin University as well as an established network of local and international scholars.