Cultural Science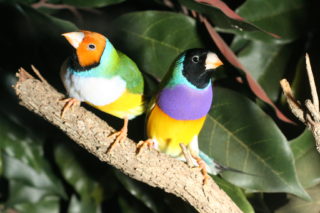 Our ambition is to rethink the study of culture for the digital era. The cultural production of knowledge includes both formal systems (research, science, and universities) and informal knowledge-making in social media and popular culture – from news and 'edutainment' to fantasy and science fiction. This program investigates the links between culture and technology in popular and specialist media alike.
We are building a new conceptual frame for analysing how identity, meaning, and social relations operate in the creative economy, digital and social media. We use an interdisciplinary approach based in evolutionary theory, complexity studies, and creative communication research.
Our projects focus on conceptual modelling and disciplinary synthesis, as well as practical applications using a systems approach. The aim is to develop new tools for analysing how cultural groups make knowledge, and in turn how that shapes creative innovation.
Projects include: online identities; AI, robots and communication; the creative economy in China; open access in the research publishing sector; and the relations between culture and technology. We also host the experimental Open Access Cultural Science Journal.
Our publications on 'knowledge clubs', 'social network markets', open knowledge, and creative innovation in China have contributed to the economics of innovation and to creative industries research as well as to communication, cultural and media studies.
John Hartley AM,  John Curtin Distinguished Professor, Curtin University
A/Professor Lucy Montgomery, Director of CCAT, Curtin University
Professor Cameron Neylon, CCAT Professor of Research Communication, Curtin University
A/Professor Tama Leaver, Senior Lecturer, Internet Studies, MCASI, Curtin University
A/Professor Henry Siling Li, Dean of International – China, Curtin University
Dr. Eleanor Sandry, Internet Studies, MCASI, Curtin University
Professor Jason Potts, CCAT Associate, RMIT
A/Professor Ellie Rennie, CCAT Associate, Swinburne University
Dr Wen Wen, CCAT Associate, Director, Department for Project Development, Institute for Cultural Industries, Shenzhen University, China
Knowledge clubs and the cultural production of knowledge
Staging conflict in inter-group communication
Creative innovation and networked culture in China
Evolutionary perspectives on culture and media
Robots, science fiction and communication
Identity and communication technologies
This program continues the work of the ARC Centre of Excellence for Creative Industries and Innovation and John Hartley's ARC Federation Fellowship